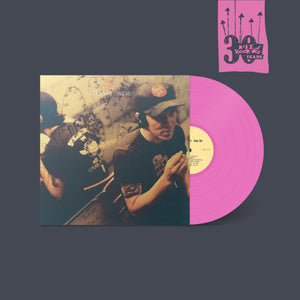 Elliott Smith
Either/Or - KRS30 PINK EDITION!
Sale price Price $25.00 Regular price Unit price / per
• KRS30 PINK SERIES OF SPECIAL PRESSINGS TO HELP CELEBRATE KILL ROCK STARS 30TH ANNIVERSARY
• HAND NUMBERED WITH A STICKER OF AUTHENTICITY
• LIMITED TO 91 COPIES
*** LIMIT ONE PER CUSTOMER ***
The highly acclaimed Either/Or, the third album from Elliott Smith and his last written and recorded in Portland, OR, broke through to a larger international audience. With richer instrumentation and songs that push past the boundaries of his previous releases, Either/Or presents Smith at his most dichotomous. Through its dozen tracks, the album oscillates between harmony and dissonance, sentiment and cynicism, culminating in a record that is unmistakably and unabashedly "Elliott Smith". The final chapter of his first period as a solo artist, Either/Or remains a cornerstone of folk/pop melancholia with aftershocks felt to this day.


1. Speed Trials
2. Alameda
3. Ballad Of Big Nothing
4. Between The Bars
5. Pictures Of Me
6. No Name No. 5

7. Rose Parade
8. Punch And Judy
9. Angeles
10. Cupid's Trick
11. 2:45 A.M.
12. Say Yes
Cat. No. KRS269
Release date: February 25, 1997